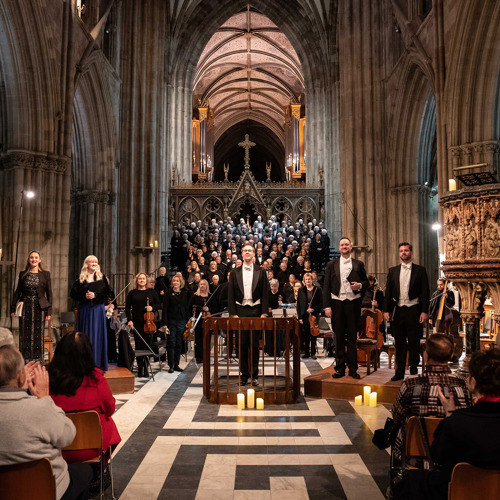 Handel - Messiah by WFCS
Saturday 9 December, 7.30pm
Hallelujah! Handel's glorious and much-loved oratorio, Messiah, returns to the magnificent, specially candlelit surroundings of Worcester Cathedral on Saturday 9 December 2023.
Accompanying the 140 voices of Worcester Festival Choral Society – one of England's leading choirs of its kind – will be four of the UK's most outstanding soloists and the superb Meridian Sinfonia Baroque orchestra, all under the baton of Worcester Cathedral's director of music Samuel Hudson.
Don't miss this perfect musical prelude to the Christmas season!
Soloists:
EMILIA MORTON – soprano
TOM LILBURN – countertenor
MATTHEW MINTER – tenor
JAMES OLDFIELD – bass baritone
Prices
Adults: £15.00
Adults: £22.00
Adults: £27.00
Check Dates & Book
Other events you may like