This five-week reading and discussion group will explore some of the literary remnants of the earliest centuries of English Christianity when Worcester Cathedral was founded.
7.30pm — 9.00pm on Monday evenings
16 October to 20 November in the Guesten (15 College Green)


Week 1 — Monday 16 October
Bede and the Cloister Windows


Week 2 — Monday 23 October
Byrthferth of Ramsey's life of St Oswald

(Half-term break)


Week 3 — Monday 6 November
The Dream of the Rood


Week 4 — Monday 13 November
Sermons of Archbishop Wulfstan


Week 5 — Monday 20 November
Art and Illuminated Manuscripts

You can download a flyer with these dates.


To reserve your place, please complete the form below.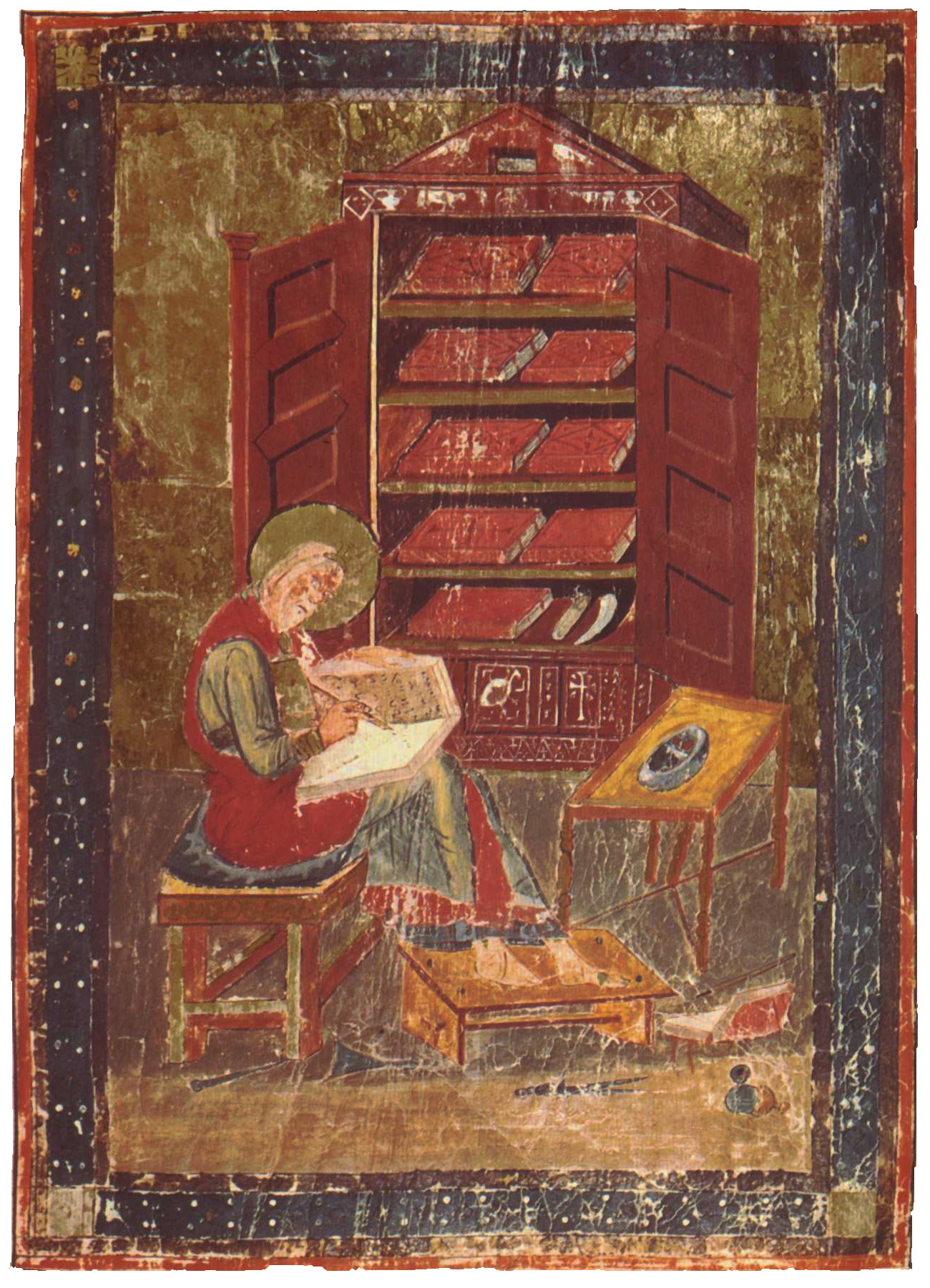 A scribe (Ezra) at work in front of an open book cupboard, from a c8th bible made at Bede's monastery of Wearmouth-Jarrow
(Codex Amiatinus f5r. Picture Credit: Wikimedia Commons)