"Singing as part of Worcester Cathedral Choir has enhanced my life so much."
Donate Now
I would like to make a donation to help strengthen, develop and sustain music at Worcester Cathedral
A Message from the Precentor, The Revd Canon John Paul Hoskins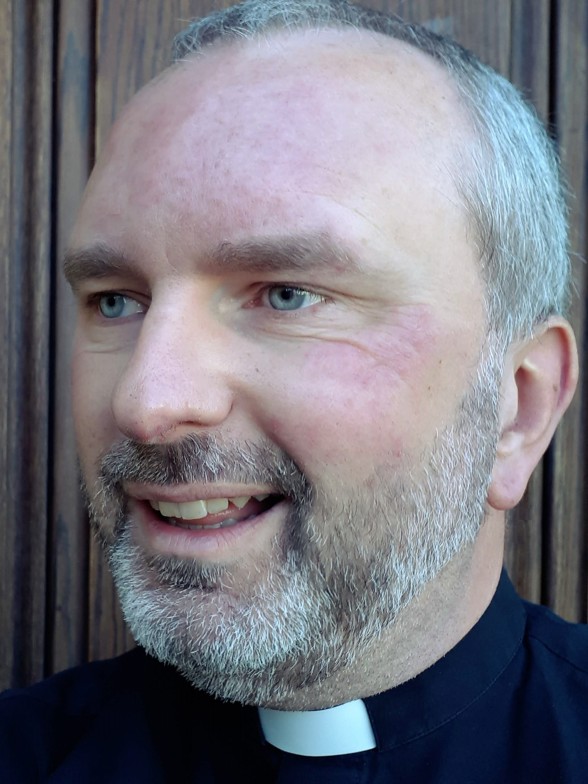 Almost a year on from when we last wrote to you, and with the end of the academic year and the Three Choirs Festival in Gloucester fast approaching, I would like to take a moment to thank you for your support of music at Worcester Cathedral. Last year's Summer Music Appeal raised a fantastic £17,231, and your generous support has continued to sustain the music, singing and music education that enrich life and worship here in Worcester - we cannot thank you enough.
With your help, the past year has marked a wonderful transition back towards normality after the silent years of the pandemic, and has seen the return of daily, unrestricted music making to the Cathedral, with the full force of its choirs. Following the historic changes made to the choir structure in September 2021, this year has been the second full year where the boys and girls have taken an equal share in choristership for the Cathedral Choir, and it has been nothing short of ambitious.
At Easter, the Cathedral Choir, joined by the Musical and Amicable Society, performed Bach's St John Passion - their first Passion in over a decade - and you may even have caught a glimpse of the Choir on Songs of Praise, when the ever-popular Pet Blessing Ceremony was featured in September. Alongside them, the Cathedral Voluntary Choir, Chamber Choir, newly founded Youth Choir and our fantastic music team, with a full complement of choral scholars and lay clerks, have continued the world-class choral tradition in Worcester's oldest live music venue; it has been joyous to hear the Cathedral filled with voices, of all ages, once again.
Thanks to your generosity it has also been possible to restart our Lunchtime Recital Series in the Quire. After being out of action for some time, due to the damage caused by a falling pinnacle in the aftermath of Storm Arwen (2021), our wonderful Quire Organ has been heard filling the Cathedral again since the New Year. More than 2,000 pipes had to be removed, cleaned and returned to the organ, and following the dismantling of the scaffolding in January, we were able to welcome James Lancelot, Canon Emeritus Organist at Durham Cathedral, and former Interim Director of Music at Worcester Cathedral, to perform at our annual Gala Organ Recital.
Since then, it has been our privilege to host a collection of 40 minute recitals, which are free for all to attend, at 12:15pm on most Thursdays during term time, featuring the best of local and national musical talent. We would be delighted if you could join us for any of these to see what you are helping to support, with the Autumn series commencing on 21st September.
It was with great pride that the Cathedral also played a pivotal role in the period of national mourning following the death of Her Late Majesty, Queen Elizabeth II. On Sunday 18th September, the day before the funeral, County and Civic Dignitaries joined the community in a sung Service of Thanksgiving for the life of Her Late Majesty at the Cathedral, which paid a poignant and fitting tribute to Her. In May, a more jubilant Vigil Evensong the day before the Coronation, and a Service in Celebration the day after, complete with moving renditions of Handel's Zadok the Priest, and Parry's My Soul there is a Country from the Cathedral Choir, were magnificently uplifting. It is heart-warming to see how the Cathedral still brings our community together at times of national importance, and how essential the role of Cathedral music is in marking these occasions. We thank you wholeheartedly for helping make this possible.
Your kind support has also enabled our music education programmes to continue, cultivating musical excellence both in and outside of the Cathedral. In addition to chorister training and the four annual choral and organ scholarship placements that we are still able to offer, members of our professional music team work with local schools on a weekly basis, supporting the development of school staff and the delivery of their music curriculum.
Our Assistant Director of Music, Nicholas Freestone, has also formed a partnership with St George's C of E Primary School, working on a weekly basis with children from Key Stage 2 on a variety of choral pieces reflecting on the seasons of the church, as part of the Choir Church initiative to broaden the Cathedral's musical offering to children in the city of Worcester. We are proud to be able to offer inspiring opportunities to beginners, alongside accessible pathways into professional music careers for our choristers and scholars, neither of which would be possible without the help of supporters like you.
Thank you, once again, for your incredibly kind donation and ongoing support of music at Worcester Cathedral. It really does mean a lot to us, and it has been heartening and humbling to know that we have such a loyal community of supporters. By way of showing our gratitude, we would like to invite you to a special Evensong and following Drinks Reception in the Undercroft at 4pm on Sunday 8th October. I have enclosed a form with this letter, and I would be very grateful if you could return it to let us know if you will be attending.
Music remains an integral and valued part of life at Worcester Cathedral, and it continues to enrich the lives of all of us in our community. In these financially difficult times however, raising the funds needed to support our choirs, Cathedral organs and choral tradition of over 1000 years is getting increasingly more difficult. I have taken liberty of enclosing a donation form once again, and if you are able to support, as you did last year, I would be very grateful. You have already been essential to strengthening, developing and sustaining the music we all love over these past 12-months, and I thank you in advance for anything you can give for the coming year.
I very much hope that you will be able to join us in the Cathedral for one of our upcoming concerts, services, or events and, in the meantime, I encourage you to read the attached stories from Alex and Ariya, to see how much of a positive impact that being part of the Music at Worcester Cathedral has had on their lives.
With my sincerest thanks and best wishes,

The Revd Canon John Paul Hoskins
Precentor