The calls on the Cathedral's resources are extensive and therefore, to secure the future of the library, there is a need to increase its endowment, with the object of making it financially self-supporting.

The Library has been an integral part of the life of Worcester Cathedral from the earliest years of its history. At the heart of our Library are the mediaeval manuscripts, the earliest dating from the 10th Century. These manuscripts are generally academic "schools" books, which were produced in the monastery or collected by the monks. The subjects covered include theology, physics and mathematics, astronomy, medicine and law.

The library also houses a significant collection of music books, including works by Thomas Tomkins, who was organist here 1596-1646, Henry Purcell, George Frederick Handel and Edward Elgar, as well as the mediæval music collection. Of great significance are the Worcester Antiphoner and Worcester Fragments.
The Library's Needs
Through the dedication of previous and present generations, much has been achieved both in cataloguing and conservation. But more remains to be done. A programme of cleaning and refurbishing the printed books is continuing and it is vital not only that this should be carried through to its conclusion but also that many books which require the skills of a professional book conservator can be repaired.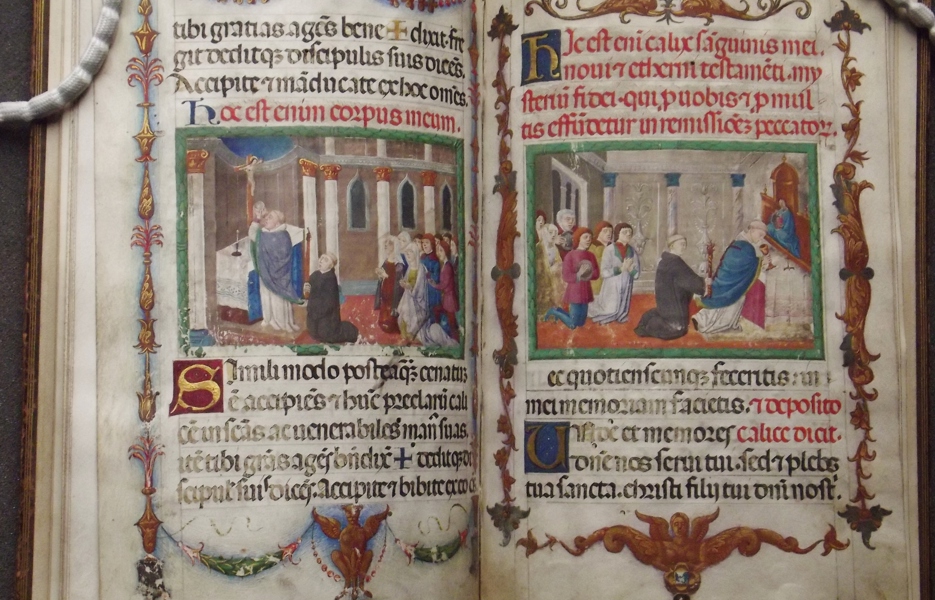 How you can help
All those with the interest of the library at heart are invited to Adopt a Book by making a donation:
A donation from £25 adopts a book printed after 1700
A donation from £50 adopts a book printed from 1601-1700
A donation from £100 adopts a book printed from 1501-1600
A donation from £200 adopts a book printed before 1501
Please email our Librarian at info@worcestercathedral.org.uk to find a book. 
Adopt a Book Leaflet
A Lasting Memorial
To commemorate your special connection to the Library, the names of donors are recorded in the Library's Benefactors Book. When a donation is made to commemorate a special event or anniversary, or in memory of a loved one, this may also be recorded.

For further details on all events connected with the library, please contact:

The Cathedral Librarian on 01905 732922 or email: info@worcestercathedral.org.uk.