"Worcester Cathedral is part of our shared history – it's vital we protect it for generations to come."
When we lived in Worcester we found ourselves drawn back to the Cathedral, over and over again. On each visit we'd find something new – and wonder how many of our ancestors had trod these same ancient stones over the many centuries.
We were particularly fascinated by the Cathedral Library – a hidden gem which houses a priceless collection of unique historic documents. During a visit with the Cathedral's librarian, we were able to actually see a royal letter signed by Queen Elizabeth I – an utterly moving experience.
We chose to remember the Cathedral in our Will because we want others to know this place as we have come to, to be able to have the same revelatory experiences. Cathy in the fundraising team was so helpful in guiding us to make the decision that was right for us – and how to word our bequest to ensure our wishes were clear and specific.
It gives both of us joy and contentment to know that half of our gift will be dedicated to the preservation of the ibrary, the other half going towards general repair costs. We would urge all who share our love of the Cathedral to make a similar pledge.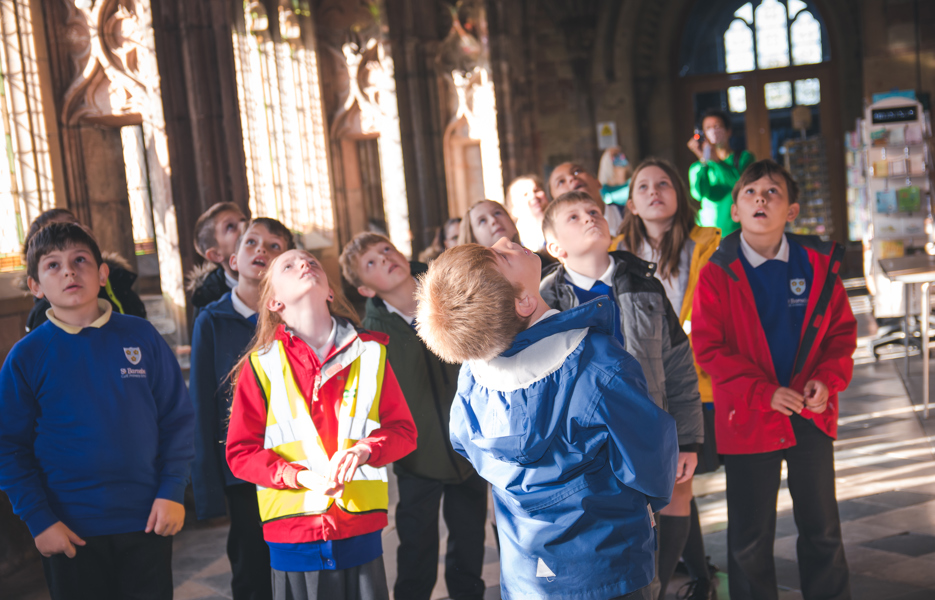 Preserving the Past, Securing the Future
A gift in a Will is a thoughtful, long-lasting gift that will help to keep Worcester Cathedral open today – and help to secure the future of our Cathedral for years to come.
Download a guide that explains the different types of gift you might consider leaving – and how you can ensure that your Cathedral can continue to benefit from your generosity. 
Thank you
Download a Gift in Wills Guide