Hello Friends,

My name is Cathy Sloan and look after fundraising here at Worcester Cathedral. Every day, I am fortunate enough to speak with interesting people from all walks of life, all with a shared love of the beautiful Cathedral.

People often ask me how they can best support the Cathedral to ensure it remains a symbol of love, hope and strength for the community. While there are many fantastic ways to show your support, leaving gifts in Wills is the most effective and valuable means to protect our wonderful historic landmark today and for the next thousand years.

Every gift in a Will we receive will be thanked and your name will be recorded in the Cathedral's Book of Wills, which will be preserved in the Cathedral Library. We are also very happy to arrange a private meeting with key, relevant Cathedral staff, should you wish to direct your gift towards a specific aspect of the Cathedral's work.
Leaving a gift in your Will is an important decision to make and one that deserves careful thought and consideration. If you would like to talk through any questions, queries or concerns you may have, I would be delighted to arrange a meeting – either in person or over the phone – whenever you feel ready to do so. Please email me at cathysloan@worcestercathedral.org.uk or call 01905 732912.
Or, please fill in the form at the bottom of this page and I will be in touch with you soon.
Thank you very much for taking the time to consider this important decision. We are so grateful for your support and friendship.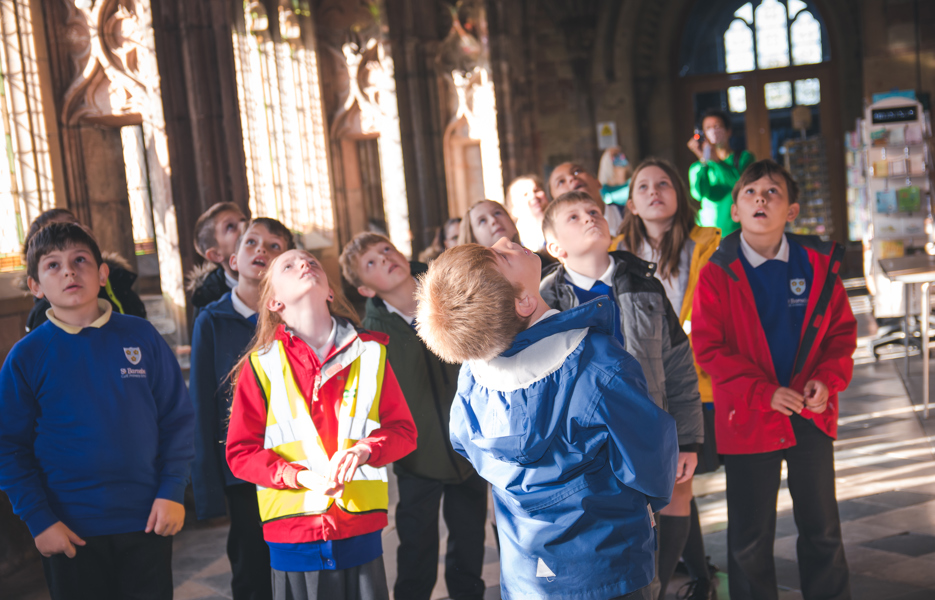 Preserving the Past, Securing the Future
A gift in a Will is a thoughtful, long-lasting gift that will help to keep Worcester Cathedral open today – and help to secure the future of our Cathedral for years to come.
Download a guide that explains the different types of gift you might consider leaving – and how you can ensure that your Cathedral can continue to benefit from your generosity. 
Thank you
Download a Gift in Wills Guide