The library and archive of Worcester Cathedral has been an integral part of Cathedral life since Anglo-Saxon times. It exists to facilitate research by scholars, is a resource for cathedral staff carrying out repair work on the building, and for relevant local and family history enquiries by members of the public. Through tours for interested groups, the library enables the public to see historic books and ancient documents.
The collection comprises 298 medieval manuscripts, 6600 post-medieval books and 19,000 archive documents. There is a music collection, which contains works by many famous composers including Sir Edward Elgar and Thomas Tomkins, and archives.
Research and access
The Library, which is reputed to be the second largest Cathedral Library in this country, contains a collection of Mediaeval manuscripts from Anglo Saxon times onwards.
It also houses books collected from the 16th century to the present day together with pictures, prints, artefacts and archives.
The famous Worcester Antiphoner (containing the music and liturgy used in the Cathedral and monastery between 1220 and 1225) and the historic Music Library are also housed here.
Scholars from all over the world together with people researching local and family history, and students doing 'A' level studies use the Library.
The Library is housed above the South Nave Aisle and access to it is up a spiral staircase (46 steep steps). Access is not suitable for the infirm and people with heart conditions. Children will not be admitted unless accompanied by an adult and we regret that no child under 7 years may be admitted due to Health and Safety Regulations.
Tours of the Medieval Library
The Library is now open for tours following a period of closure. Groups or individuals can book an appointment in advance by filling in the form below or ringing 01905 732922.
Tours cost £15 per adult for a 'private tour' of between 1 - 5 people or £10 per adult for a group of between 6 - 20 people.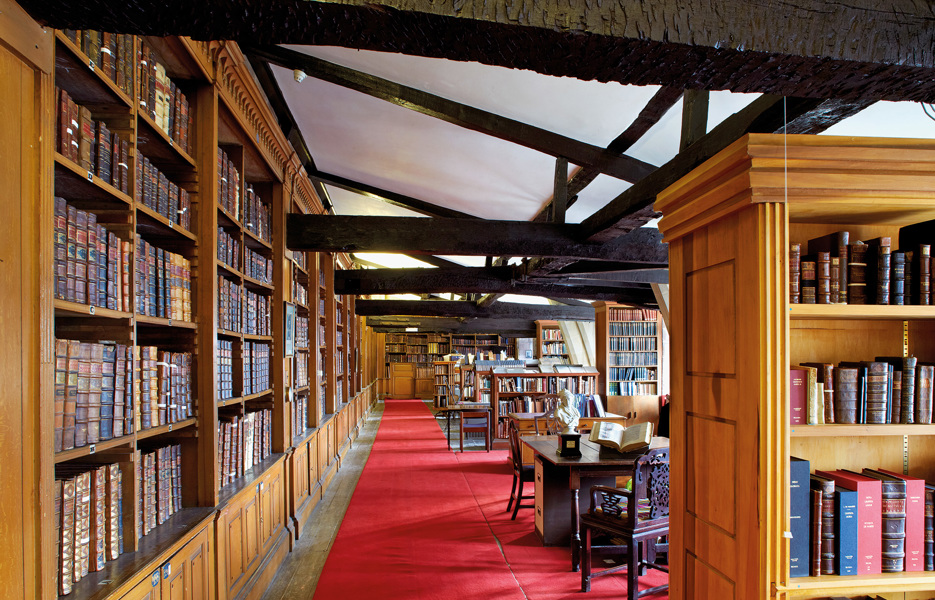 Visit the Library blog
Worcester Cathedral Library contains nearly 300 medieval manuscripts, 5,500 printed books, and 20,000 archival documents. The aim of our blog is to open up the fascinating collection of a Medieval English Cathedral to the wider world.
Read the blog